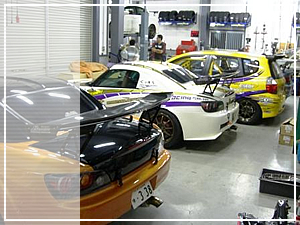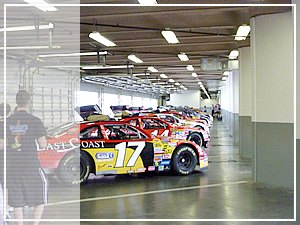 It is said that there are about one billion cars in circulation around the world and the number continues to increase.
A variety of needs arise all over the world as many cars are available far and wide.
For instance, imported cars are quite popular in Japan. Since cars are expensive purchases the currency exchange rate has a significant impact on the prices of cars.
In spite of the fact that the value of the Japanese yen has appreciated, the benefits are not significant enough for consumers to actually feel any difference. Imported cars, therefore, continue to remain expensive purchases for people in Japan.

With this understanding we are able to utilize our strong network for making purchases overseas, seeking out and acquiring the particular cars that our customers desire.
We bypass the middlemen to maximize the benefits of currency exchange rates for our customers.
We do not just deal in imports we also serve as a bridge for exports as well.
Japanese cars that feature a high performance and robustness, offering a fantastic cost performance, continue to remain extremely popular overseas.
Japanese sports cars, as well as classics, such as Hakosuka (Nissan Skyline C10) and Daruma (Toyota Celica 1600 GTV/TA22), are also quite popular.
Unless there is a reliable procurement channel in Japan, it is not possible to satisfy such an overseas demand.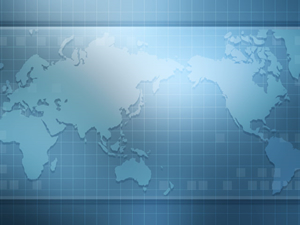 The internet is making the distance amazingly small between Japan and the rest of the world.
It is now possible to connect to the world not only through a personal computer but also using smart phones and other portable devices. Business opportunities on an international scale are definitely becoming a reality for a broader range of people.
The most essential component of any business is still "people" above all else.
Times change and technologies become increasingly advanced however business negotiations will fall through without a relationship of trust between the people involved.
It is for this reason that BRIDGE considers "the relationship of trust between people" to be essential in business.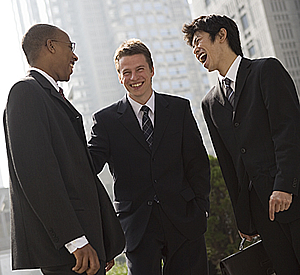 It is imperative to overcome the "language barrier" in order to link Japan with the rest of the world.
Cultural traditions and customs, which vary from one country to another, often become obstacles for business in an international scene.
Language is not the only issue for communicating in business.
The most important aspect for success in the field is to "convey messages accurately". We understand from experience how important this is as we take part in many international transactions.
For instance, the communication component of "humor" is often integrated into our business negotiations in Osaka, where our office is located.
Incorporating this "humor" at business negotiations with people from overseas, in an effort to secure harmony, would probably not be interpreted by the other party in the way it is intended.
Topics may need to be changed and expressions may need to be replaced to convey information accurately, because without such effort business negotiations will not be successful.



Cars are highly customizable products that can change a performance quite significantly and allow users to feel the difference, simply by replacing single parts and components. Aero parts, mufflers, tires, wheels, etc., and the available types of parts are vastly different. Their purposes are also varied, ranging from enhancing speed to the customization of the exhaust sound. Various parts and components manufactured in Japan are particularly popular both in Japan and abroad, due to their superior functions.
BRIDGE makes available such parts and components made in Japan, not only to our customers in Japan but also everywhere else in the world. We are deeply proficient in the customization of cars as well and therefore we are able to suggest optimally suited parts for any project that our customers may have on their mind.
We deal not only in parts and components made in Japan but also various parts and components that are fitted to European sports cars as well. We utilize our reliable pipeline that links us with sources overseas to make available a diverse range of parts, therefore we welcome any inquiries for parts and components from overseas manufacturers as well. BRIDGE is here to offer support to all customers seeking a lavish car life.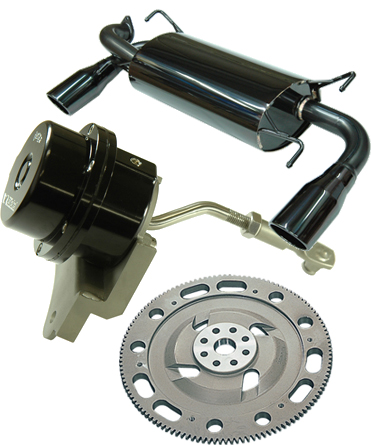 BRIDGE selects the most suitable and superior used cars based on the requests we receive from our clients around the world before exporting them. This "used car export business" is the core business of the company.
BRIDGE has access to the USS Auctions in Japan, the principal car auctioneer for used cars, and a member of satellite and internet auction houses that form our channels for searching and procuring cars to deliver to our customers.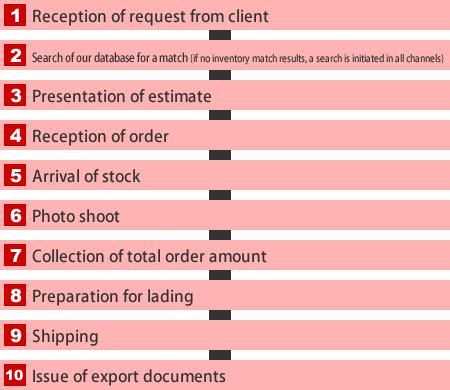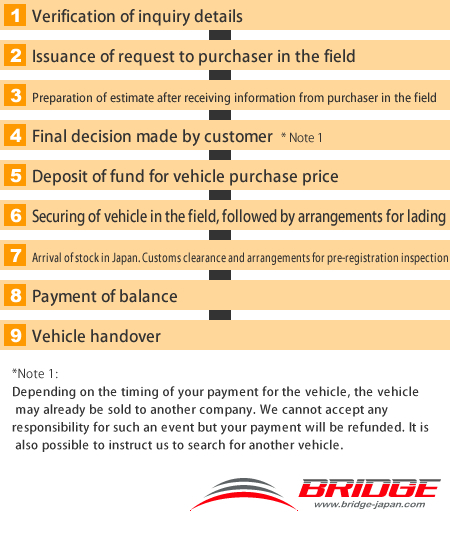 Price
FOB Japan, Japanese yen based trading (Roll-on Roll-off ship loading basis).
Shipping
When the payment has been confirmed the FOB will be arranged in the shortest possible time.
Payment

When the payment has been confirmed the FOB will be arranged in the shortest possible time.
1) 100% of the payment due is to be paid by electronic fund transfer.
2) When the payment has been confirmed the FOB process starts.




Non-stock vehicles
1) A payment of 100,000 yen is required by electronic fund transfer at the time an order is placed.
2) Once the vehicle has been identified and secured, an estimate is issued and full payment for the remaining balance is required by electronic fund transfer within three days of the issue of the estimate.
3) When the payment has been confirmed, the FOB process will start.

Documents
As soon as we receive the original documents for the FOB we will send them out to you through the postal service by EMS or by a courier service.
Remarks
We do not accept complaints for used cars.

| | |
| --- | --- |
| Price | Ex-factory, Japanese yen base |
| Shipping | When the payment has been confirmed the product will be shipped out using marine transport with the shortest delivery time, airmail or EMS, etc. |
| Payment | The total amount is to be paid by electronic fund transfer. |
| Documents | As soon as we receive the original documents for the FOB we will send them to you through the postal service by EMS or by a courier service. |
* All of the above shall be performed based on a final verification by Bridge Co., Ltd.
* Complaints for new parts and components are accepted as official complaints, provided they are made in writing within three days of receipt.
* As a general rule we cannot accept any complaints for used parts and components.


Being prepared - please come back again soon.